As a professional services provider, your passion is most likely working with your actual clients. You didn't go to law or medical school, or major in finance so you could sit and think about marketing. As a professional, you want to hang a shingle and wait for those who need you to show up. Unfortunately, it's not always that easy. But it's also not that difficult to get the clients to come to you. You just need a few strategies to get started. Let's look at the top 5 marketing strategies for your professional services. 
Define Your Market Audience
You may not realize how different generations are these days. Those in their sixties or older are likely more comfortable with phone calls and meeting in person. It is a standard they are accustomed to. However, if your clients are thirty-somethings, their ways of communicating may be vastly different. Your marketing strategies for your professional services must also be different.
The majority of young people these days are super tech-savvy and use text messaging or contact buttons on websites or Facebook to make appointments. They would often rather set something up with you online or see your worth through digital marketing materials before actually speaking with you. The best marketing strategies encompass the types of marketing that will reach your target audience. 
For example, thirty-somethings expect to receive value from your business before they get a sales pitch. They are looking for answers to the problems they face, and they are looking online. If you solve problems for them through a downloadable book, for example, their trust in you as a future provider increases. When they need professional services, your name will come to mind. 
Hootsuite offers an online tool to help you decode who your target audience is. Check it out to hone in on who you need to reach with your marketing press.
While in-person networking and events can yield clients through traditional marketing, you miss out on the younger set if everything you do is face to face or over the phone. Just having a website presence is not enough anymore. Your website needs to offer value to get noticed and appreciated. 
Provide What They Need BEFORE Making $
Old-school marketing advice is all about making connections with people in real life. While you can never ignore how well this works, digital marketing strategies reach those who are online more than in the real world. These strategies can also reach the extroverts who are networking at every BNI meeting in town. 
The first step to digital marketing is considering what you can offer without ever meeting a client in person.  As a service-based business, you could start with something like these examples:
A law firm could consider offering a downloadable "Business Plan Template: Everything You Need to Start Up." Who will they contact if their business hits a snag with raising capital after the first year? 

A financial advisor could offer "IRA's Demystified for Your Retirement." When your target decides it's time to move forward making their money count, it's you they'll turn to.

A trauma counselor could publish a downloadable, "5 Steps to Calm a Racing Heart" or a similar guide. Potential clients who finally realize they need professional help will reach out to the calm voice who helped them in the past.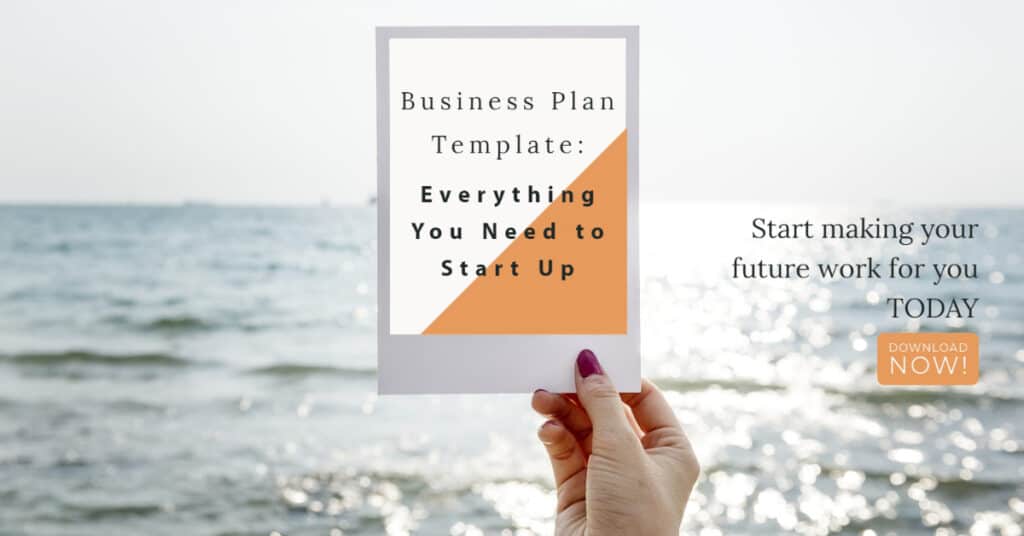 Offering valuable resources online is like giving away gold to today's savvy consumers. Effective marketing strategies for your professional services must include gifts from your vast service area expertise.
Consider the Power of Video
Youtube is infinitely searchable, just like the Google search algorithm. Using high-ranking keywords can bring enormous traffic to your YouTube channel and potentially your website.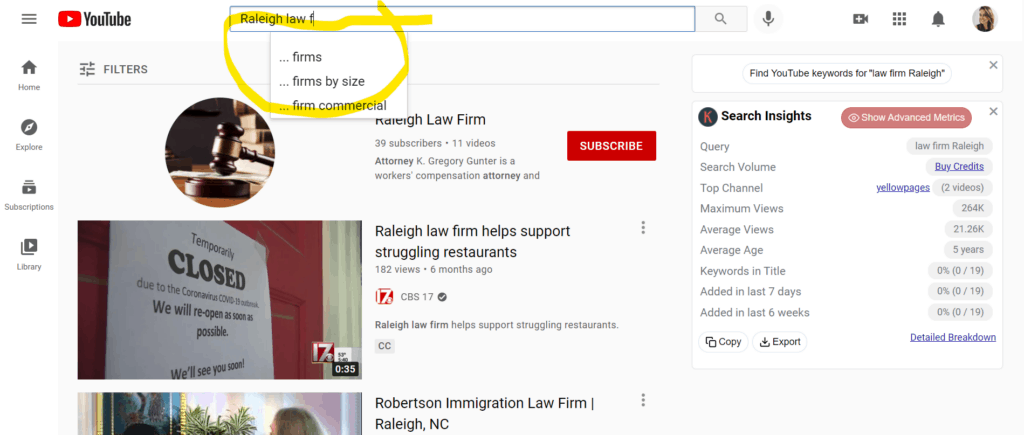 You can see above how the menu drops down in the search box to help searchers find what they are looking for. Also, if you use a keyword search engine such as Keywords Everywhere, you can find the high-ranking keywords to use for titles to your videos. To the right on the screen, you can see how the keyword metrics for this topic.
Posting videos teaching or coaching in your field of expertise gives valuable insight to those looking for professional services. A video showcases your personality, professionalism, and knowledge while providing consumers a sense of comfort with who you are before meeting you in person. 
It's a well-known fact that we all feel like we know our favorite actors and actresses. Meeting them in real life is a privilege that we get excited about. While you may not be famous, presenting yourself on informational videos gives your future clients a sense of familiarity with you as if they already know you. This sense of knowing you can lead them to pick up the phone to meet you in person and find out more about what you offer. 
And Don't Forget the Blog
Keeping an up-to-date blog that you write once per week can also build trust with potential clients. Ensure your voice comes through and that your readers can expect valuable content each week -given in a readable and relatable manner. In other words:
Explain complex concepts in layman's terms

Don't be afraid to make a joke now and then

Use a tone like you are speaking with a good friend
Building a library of blogs and video blogs about different topics that rank high in SEO can drive traffic to your site and send potential customers to your door. 
What is SEO Optimization & Why Does it Matter?
A well-designed website that is user-friendly and that professionally presents your business is a must-have. But what are you doing to drive the web traffic to your site? 
You need your website to show up in Google search results. SEO is all about grabbing that top spot in a consumer's search for answers. Search engine optimization, or SEO, is just another term for increasing your visibility so that others find you online. After the ads, Google maps, and "People Also Ask" sections of a search query, you'll find the top search results.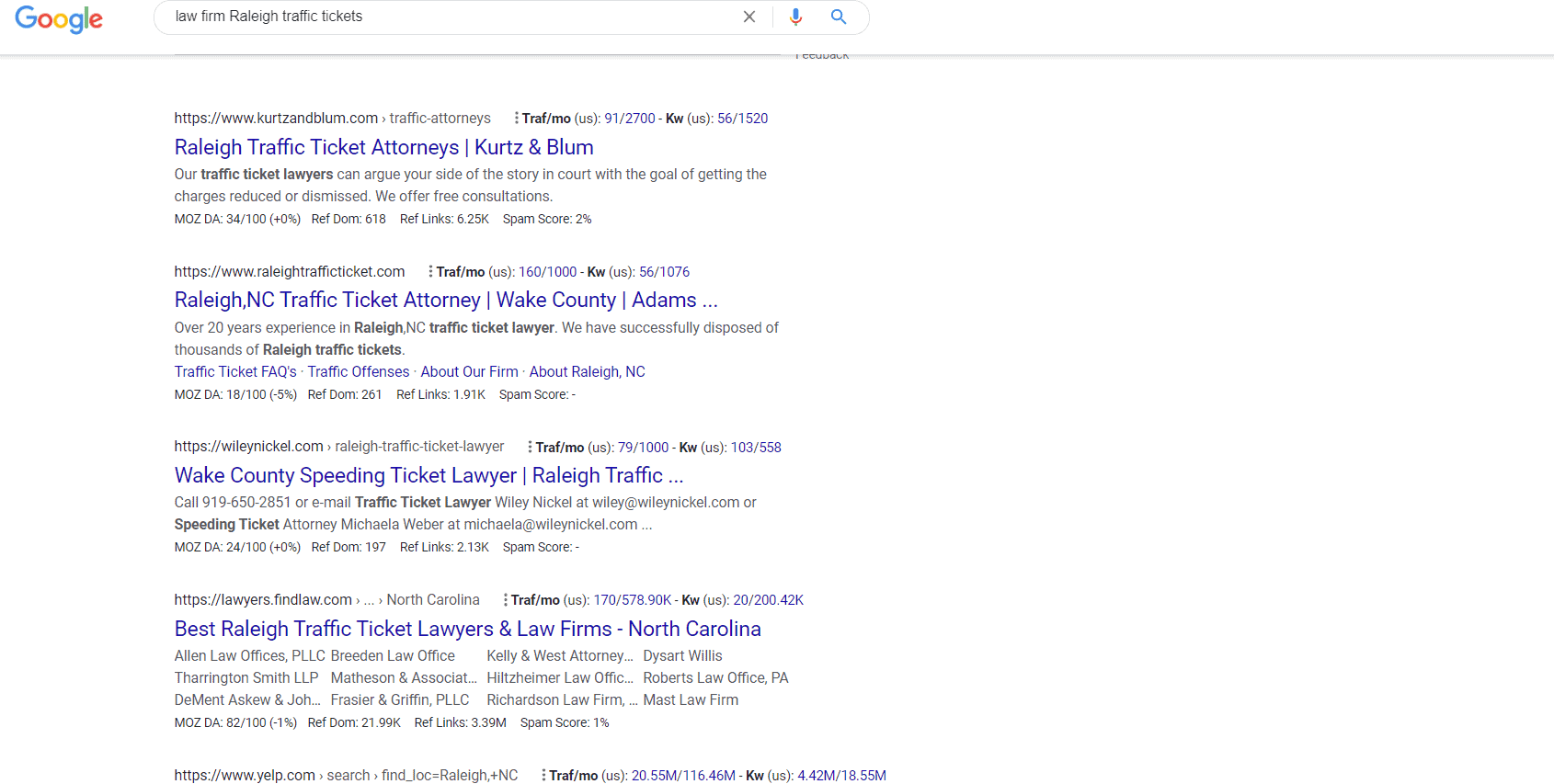 Think about what happens when you type search terms into google. You are usually looking for an answer to a question. If you type into Google search "recipe for pink drink," you expect some of the best recipes to appear first in the search results (after the ads, of course).
These high-ranking results appear because SEO optimization increased their visibility. Ranking high brings more traffic to your site. So whether you rank for a blog or a webpage, your business receives visibility when you rank high in search results.
Whether you are just starting out or have been in business for a while, a well-thought-out marketing plan can bring in the clients so that you can concentrate on your area of expertise. Just a small investment of your time can bring significant dividends for your business. Using the newer marketing strategies for professional services can amp up the flow of clients into your office.
We Can Help
If you need help writing blogs or ideas for SEO optimization, contact us at Whoosh Agency. We work with every aspect of digital marketing, from online ads, social media, and blogs, to marketing funnels, lead magnets, and website design. If you need a quick consultation or a major marketing overhaul, we work with you to transform your marketing strategy into a thriving platform for business growth. Get in touch today and find out how we can set you up for success.