Marketing Funnels
We help law firms, medical practices, and other service-based businesses implement evergreen digital marketing systems so they can stop wasting their resources on ad-hoc marketing efforts that are not measurable and yield no clear results.

A website visitor, once lost, may be lost forever if you do not have the right marketing system in place to continue to market to them until they are ready to take action in the buying cycle.
Real digital marketing isn't inconsistently posting to social media and sending out a newsletter when you have time. Real success from online marketing comes from following up with people after you have gotten their attention. 
Following up with people is critical to closing real-world sales, digital marketing is no different, it just uses different channels of communication and media to achieve similar results. 
Digital marketing can work for your business, but it requires a system of interconnected channels and technologies working in concert with compelling creative media and content. 
Following up with prospects, leads, and clients is the number one thing you can do to increase conversions that grow your business and it requires more than an ad-hoc mono channel approach.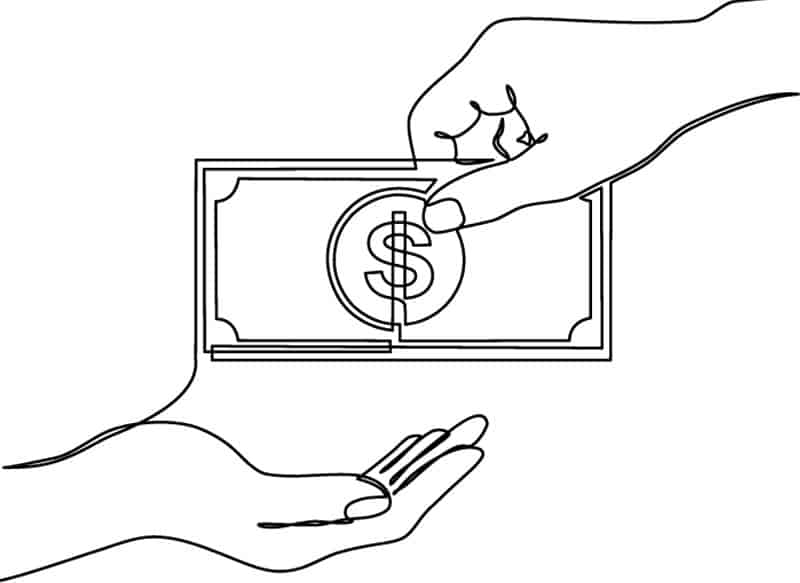 Stop Wasting Marketing Resources on Adhoc Tactics
Without a marketing funnel, your business is merely trying to hit a moving target with a bottle rocket.
The large social and search platforms love advertisers and marketers without a plan. You hand them free content and your credit card with hopes that their algorithms will bring you an ROI.
The fact is, however, most of the market isn't ready to buy your offer on the first touch, and maybe not even until the 8th time you have gotten a message in front of them.
You send out a few tweets with links to your website and you get crickets in return.
The money you spend on these platforms should have one goal: Get them into my marketing system. Yes, I am saying that selling your offer is not your first objective when spending resources on digital marketing.
Buying random Facebook ads or sending out inconsistent social media and newsletters only reveals that you don't have a focus on or even know what your target is or what to say to them to bring them in closer to your solution.
A prospect itch has to be scratched real bad if you send them to a page with a phone number expecting them to pick up the phone and call you. Are your expectations unrealistic?
Your Customer Journey Should Be a Known Business Quantity and Asset
Without a customer journey, you are leaving the success of your business and your future to chance. Prospects must be converted into leads and then convinced that you are the right solution for their needs.
Where are leads entering into your digital marketing system? Where are your leads dropping off or converting into paying customers?
Without a marketing funnel do you know what you are pouring your website traffic money into?
Your phone number and a brief description of a service that is on 1k other websites of competitors doing the exact same thing?
Inconsistency Reveals a Lack of Marketing Strategy
Doing what your competitors are doing is not a strategy. It's gambling with your goals and the future or your business. What if what you observe them doing isn't really working for them? So you just start doing what isn't working too?
Failing to plan is planning to fail.
Consistency and the channels you are being consistent in order to get prospects to see your offers matters. Are you just spraying and praying?
Online prospects with problems to solve are very unlikely to take action the first time they encounter your brand and offers.
You do not control consumers and you have no vision into where they are in their buying cycle to solve the problem they are facing. So how do you follow up with them?
"For years, I had served as the "web guy" for the firm.  As the practice grew, the attention I gave to that job diminished.  I reached a point where it made sense to outsource it, but I was not mentally prepared to hand that over to a stranger, particularly since I have seen firsthand the spectrum of what people think qualifies them to call themselves a web marketing expert.  When Charlie and I first met, I intended to hand over a small function, basically as a test.  However, the initial meeting blew my mind.  Charlie went through an in-depth analysis of what I was doing right, what I was doing wrong, and what my competitors are doing.  He came to the meeting prepared with a plan of how he was going to improve my web presence and generate more revenue.  Over time, he showed me that he could do what he promised and eventually I handed over all of my web marketing to him.  I now consider him an integral part of the team.  One of the things I have liked in particular is how responsive he is — I get fast responses to questions and suggestions, and detailed explanations on what he is doing and why.  Over the last year, Charlie grew my brand.  I regularly hear from people that they see my firm everywhere online.  He implemented tools to let me see the effect his work has on my business.  I have been able to see that I have generated substantially more revenue because of his efforts.  Most importantly, he was able to use my existing budget and maximize it.  The same dollar spent on advertising seemed to go a lot further in generating business.  I have since gone back to him multiple times to increase the budget because I am able to see the value it adds and how it has contributed to the massive growth of my business over the last year.  For those in industries that are heavily regulated, I can share that Charlie is equipped to deal with that.  In my industry, merely using certain words are grounds for disciplinary action by my regulating authority, and once I expressed my concern about it being an issue, Charlie adapted to make sure we were 100% compliant.  I would not hesitate to recommend Whoosh Agency to anyone, except perhaps my competitors."
Save Time and Effort with Marketing Automation.
No time constraints or obligations will get in the way of your company making contact with prospects and leads. Anyone that visits your website or opts in to your offers will have a communication plan mapped out for them and technology to deliver it in place ahead of time.
While you sleep or busy in a meeting you know that your website and other marketing system components are doing their job to keep lines of communication open with future and current customers.
Marketing Technology Infrastructure Gives Your Business Confidence to Build Onward
Successful businesses are built on systems that produce measurable and repeatable results. Without a modern marketing infrastructure, you are unable to test, track, and measure your campaigns.
You are also not capable of taking advantage of the latest marketing technology trends in artificial intelligence, automation, and lead capture. A marketing funnel is a sales engine for your business that leverages different channels and media.
Like a website, a marketing funnel once put in place can run as long as you keep it running and can be expanded to meet the needs of the business. If you optimize it and understand what it can produce for you, then you can continue to grow your company on it.
With a proven marketing infrastructure in place, you will have more confidence to introduce offers into the market knowing that your business operational capacity is your only limit.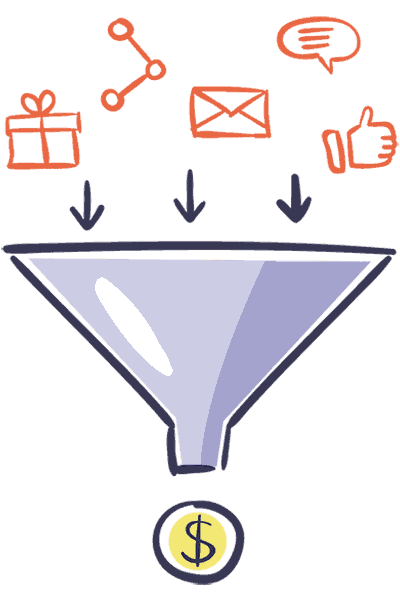 Make Content Marketing More Purposeful
The content you produce should be for sales, not SEO. I can hear the gasps now after someone just read that sentence.
Yes, you will still be creating helpful content that will in fact get search engine optimization traffic to your website. Yes, still do your SEO due-diligence on-page to line up with your topics. However, your content marketing plan and the topics that you produce should originate from a single source, your sales letter.
If you ever struggle with what to say in social media or on your website it is because you haven't written a sales letter for your offer.
Creating your funnel content from ideas you get reading your sales letter ensures that all you produce is relatable and linked back to the objective, sales. Direct response marketing will gain you more results than trying to build a single website traffic channel. SEO should always be a byproduct, not the focus of your marketing efforts.
"I have been in the sales and marketing space for well over a decade and have yet to meet anyone with more marketing knowledge than Charlie! His support has been critical to the growth of Bunker Labs RDU and many of the companies we support. He is an expert when it comes to integrated social media, CRM integration and overall sales and marketing strategy. Charlie is an all-around expert with a superb level of knowledge about effective strategies that involve new social media web technologies. His straightforward, yet very focused and smart approach to marketing allows him to quickly identify customer needs and develop cost-effective solutions that can be immediately implemented. I can highly recommend Charlie for his no-nonsense, highly effective and useful marketing strategies that make a measurable difference."
Having a Website isn't Enough
Your business website matters and is a HUGE piece to the online business puzzle. Its a requirement, there is no debate to be had on this fact. However, it's a prospect's start button to be guided through your business offers, more than a buy button.
When we talk to other businesses about their websites, we quickly realize that their mindset regarding their website is that it is:
An obligatory check of the business box.
It's a fancy brochure or shopping cart sales tool.
Its as if these business owners think their website's online presence is an expensive boat floating in the Internet ocean hoping someone will come along and find their offer onboard. When, in fact, your business website is your employee working 24/7/365 with the tools and messaging to guide prospects into becoming leads and potentially even customers.
But like all good employees in your organization, they need the support of the business resources and systems to be successful at their jobs. For your website, this is the marketing funnel. It's a place the website can get them started on their journey.
Social Media, SEO, and Paid Website Traffic isn't Enough
People are not on social media to see your offer unless you are offering cat videos.
If someone clicks on a social media post you make and gets to your website, that is what we label as "cold traffic". These people weren't looking for a solution to a problem you solve on the platform you attracted them away from.
Cold traffic conversions are the hardest to come by if you are selling big-ticket services that don't offer instant gratification.

Marketing Funnels are NOT Dead
A marketing funnel is just a name for a marketing system built on a foundational principle of sales, which is "following up". So call it a marketing funnel, customer journey, engagement, or whatever, but following up online with potential customers you can help is what you are doing.
So to say that marketing funnels or whatever some clever marketer will next repackage them as are dead is to say that following up in sales is dead and that companies aren't using a process to attract, convince, and convert new customers. NOPE. Not happening. Not dead, ever.
Most often when you read someone saying something in marketing or sales is dead, it is just them setting their platform to repackage and brand the same thing into their own terms to somehow claim ownership of it.
My number 1 saying regarding this rhetoric to my clients is this: Nothing in sales and marketing is dead until you kill it. Meaning, you've run campaigns and tested messaging without an ROI.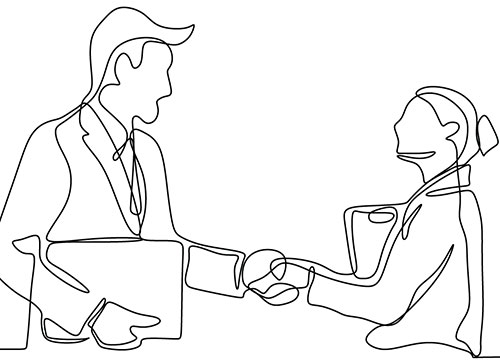 What is your contingency sales strategy if a lead says no to your offer?
Are you just going to take no for an answer? In sales, you would continue to follow up, wouldn't you?
Your sales process can take 8 plus times connecting with a lead before convincing them to say yes to your offer. Why should your online strategy be any different?
Is it reasonable to assume that you are leaving a lot of business to your competition with no marketing system to consistently follow up with leads?  Convincing a lead to say yes or talk with you again about the deal you didn't close the first time around or to inform them of a special offer you are running is the path to growth. 
We Help You Capture and Follow Up with Prospects to Convert into Leads and Uncover New Revenue with Existing Customers
Having a consistent and reliable marketing system that will follow up with prospects and leads over multiple channels and touchpoints is the asset you have been missing about digital marketing.
Whoosh will work with you to create a strategy and deployment plan for your evergreen marketing system. Then, using Basecamp, you will get a full transparent vision into your project and be able to collaborate to the extent you wish to be involved.
There are three phases to the project:
Strategy and Planning – Deliverables in plain sight.
Build Out – Creative and technical work.
Deployment – Fix the kinks and let it loose.
Once your funnel is deployed we can begin driving traffic into it. Like a car needs gas, your business needs attention. Over the years of supporting businesses like yours with website traffic needs, we have developed a system that combines organic and paid traffic strategies to get consistent traffic into your marketing funnel.
What is included in a marketing funnel?
Strategy and planning
Reporting
Conversion Tracking
Consultation and Training
Funnel entry points
Copywriting
Graphic Design
Video Editing*
CRM Marketing Integration and Automation*
Email marketing
Retargeting advertising setup*
Message and Call to Action Segmentation
Landing Pages
Lead Magnets
Marketing funnel Blogs
Website Design