Content creation for your law firm can feel daunting, even if you have a law degree. You want to explain how you help clients solve their legal problems without coming across as unrelatable. 
You want to pick a needed topic so that clients rely on you as the expert and call on you in the future. But how do you choose topics? And how do you make content creation for your law firm a regular part of your marketing strategy?
Content Creation: Blogging Matters
First off, understand that writing a marketing blog is a crucial part of your marketing strategy. Working on content creation for your law firm is the way to digitally market your expertise. By presenting your expert knowledge on a subject, you are building trust with possible future clients. In addition, people often find their go-to legal expert starting with blogs that show up on their internet searches. 
Blogging brings potential clients to your website. An average person types in a search query and immediately clicks on a link from the first page of results. If you can rank as an answer to a question, your legal reputation expands. Choosing the right topic increases law firm SEO (search engine optimization).
In addition to bringing potential clients answers to their questions, blogging drives them to your website. As a result, your website becomes the hub where potential clients find out how you can help them solve their legal problems.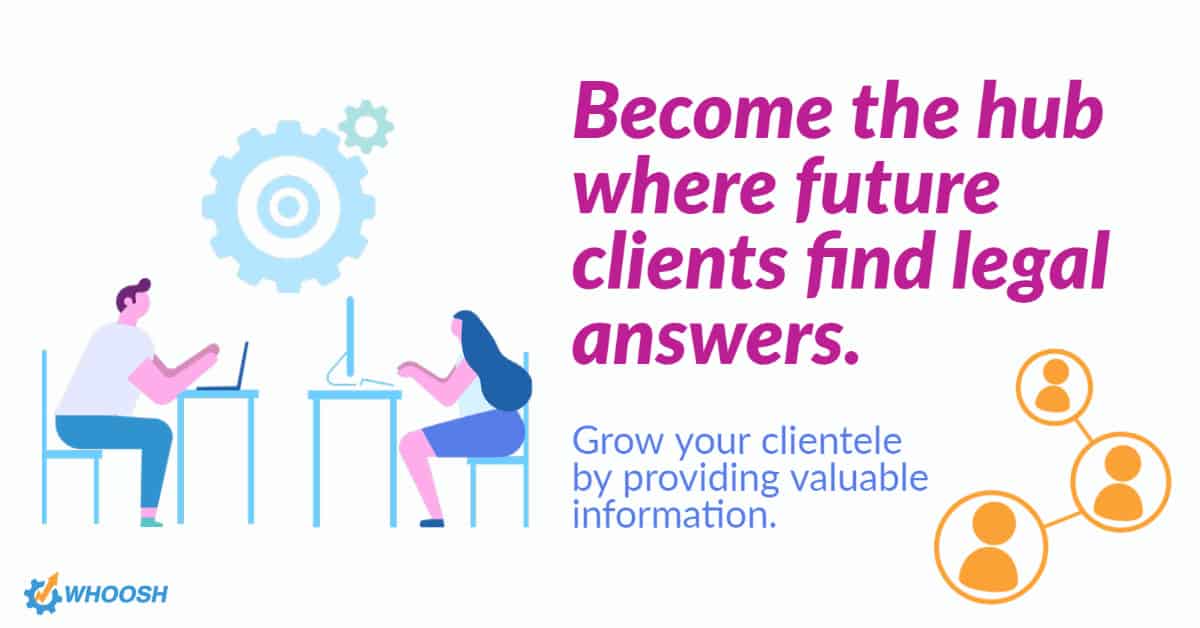 Choosing Topics
Looking at what information is out there already is an integral part of choosing your topic. First, you want to be the expert for your chosen subject matter. Second, the goal is to eventually rank high in the Google search list when someone searches for your chosen topic. Ranking high means selecting the keywords that are popular for your topic.
Answer Client Questions
A law blog is an excellent place to answer the questions that you commonly hear from your clients. If there is a topic that continually confuses clients or is a sticking point that you deal with almost daily, now is the time to clear up the confusion. 
An example might be explaining what a "guardian ad litem" is. Perhaps most clients assume this is a temporary guardian position when in reality, it is more of a court advocate position. 
Or maybe clients assume that estate planning is only for wealthy clients. They don't understand that estate planning also encompasses a broad range of legal documents designed to help in incapacitation or incompetence. 
SEO and Volume
There are different tools you can use to find compelling subject matter. One free tool that can help you find keywords is the extension Keywords Everywhere. Their free version has many helpful tools such as:
Related keywords

People Also Search For (PASF) keywords 

Long-Tail Keywords

Trend Charts

YouTube Metrics: Search Insights, SERP Metrics, Video Insights & YouTube Tags

Traffic Metrics: monthly estimates traffic & top 5000 keywords for any URL or Domain 

On-Page Analysis: Analyze any URL to get the list of keywords in the content of the page, and the density of those keywords 

Competitor Gap Analysis: Find keywords that your competitors rank for and which you do not. 
Pick keywords for your title and H2 headings that reflect an answer to a frequently searched query. If the question is not common, the volume of searchers out there will be low. The key is finding popular topics with a high search volume that you can rank for as an expert. 
Share Your Practice Area Expertise
Your practice area's relevancy to the topic is crucial. For example, if you want to write about estate planning, you would choose a particular aspect of estate planning related to your area of expertise. 
A popular choice might be "How to Write a Will." If there are no well-written and compelling blogs already out there about this topic, you have a shot at writing the answer that everyone looks to for legal advice if you are indeed an expert in this area.
Perhaps you live in Florida. You might use "How to Write a Will in Florida" so that you appeal to the locals you want to bring in as clients. When you find keywords that seem popular, type them as a search into your browser and see who is writing answers. If the other content is not expert level, you can write a blog about that topic and fill a need for accurate legal expertise. 
The keywords and headings in your blog restate your topic choice so that your blog is clearly an answer to a particular query.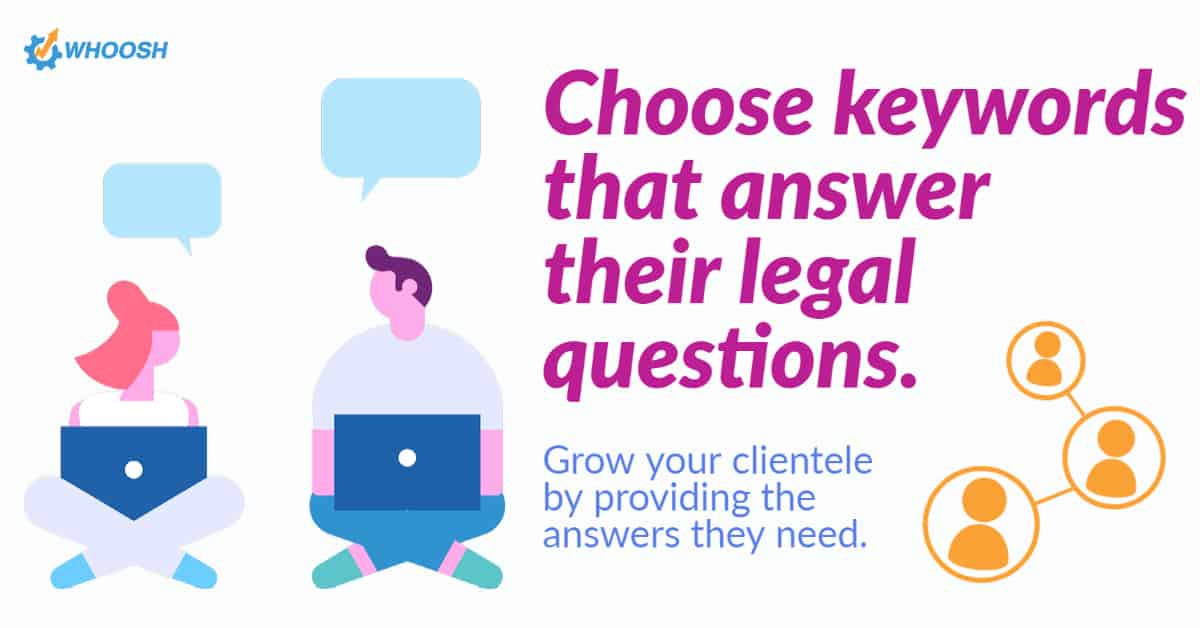 Be the Expert
People are looking for legal answers. When you are the one who answers the questions they desperately search for, you create a relationship with those who find your blog. Individuals looking for answers may not be your clientele yet, but they are already looking to you as their legal counselor. They may even share your answers with others. 
Your website can contain the answers that people seek. Because of your blog, you become the go-to expert in your niche market, whether it is estate planning in North Carolina or criminal law in Texas.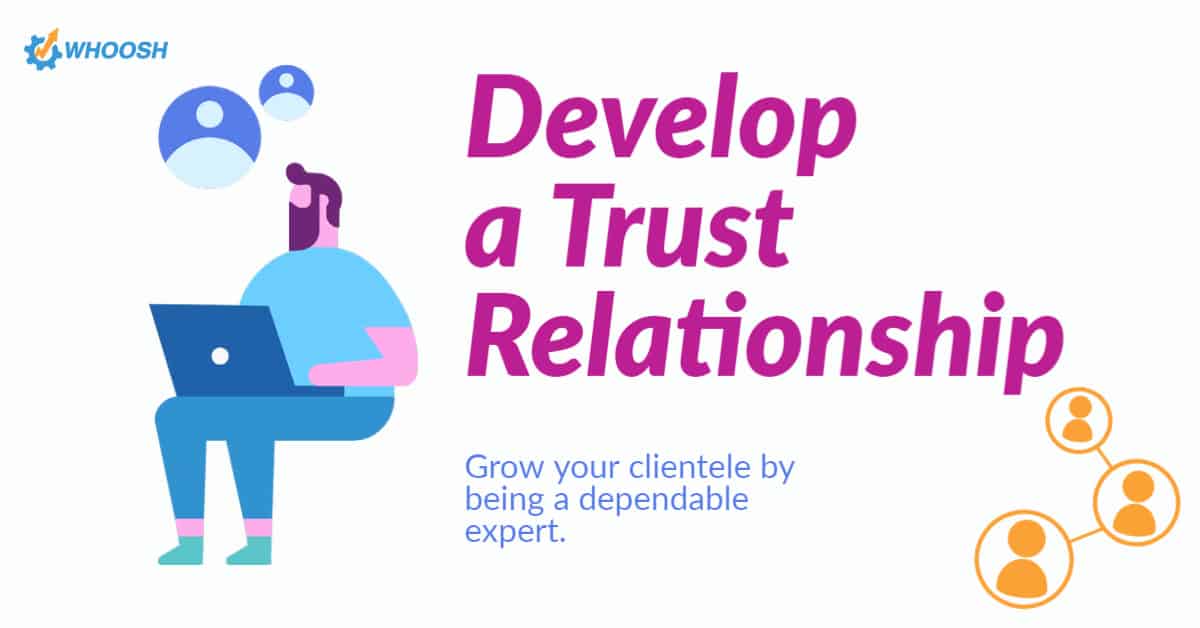 How to Write for the Web
It is okay and perfectly acceptable to write a blog informally. It is more important to connect with and help someone than it is to sound like a genius. Because you want to connect personally with those reading your blogs, using words that connect with the general public is essential. 
A blog is not a scholarly article unless you are writing for university students or doctoral candidates. When you write, think of who you are writing the blog for. As an attorney looking for new clients, imagine who your broad client base is. 
Use language that the majority of your current clients would easily understand. Writing that uses legalese or doesn't explain a complicated issue may not connect with those for whom you are writing. You are not penning a dissertation for your colleagues. Put yourself in the shoes of someone who knows very little about the law and explain clearly the concepts you are trying to communicate. 
Don't assume that your audience knows what estate planning is unless you've already answered this question in a previous blog. You can also always link to an earlier blog or another article to help explain complex concepts. 
We Can Help
If you find yourself with writer's block or are just concerned that you do not quite understand the concept of blogging, we'd be happy to help you get the hang of it. Our consultants at Whoosh work with you to choose the best topics, rank in the SEO results, become the expert in your law field area, and grow your clientele. We also write weekly blogs for law firms if you'd like to outsource the task. So contact us and find out the many ways we can help you grow and increase your bottom line.