Website Design and Support
We help law firms and other service-based businesses create mobile and search engine friendly websites for more organic website traffic opportunities.
Even if you get a fair amount of referral business, a Google search is where your market turns when they cannot find a resource to solve their problems.
Search engines drive the highest converting website traffic online because of searcher intentions to research and solve their problems.
Website traffic opens up lead generation opportunities for your business. Whoosh will work with you to plan out and create your website's launch content with your customers and search engines in mind.
Build Trust Through Design and User Experience
First impressions make an impact on buying decisions. Online, if you have earned someone's precious attention, you will not have it for long if the visitor cannot immediately know your brand is a viable solution for their problems.
Our design philosophy is the combination of simplification and color for fast comprehension of the website content. On static web pages, we avoid graphical gimmicks just for the sake of doing them for less distracting user experience. Users have enough distractions on the phones, we don't need to waste an opportunity with complicated user experience. Whoosh will professionally design your website with customer experience in mind that is fluid and engaging while also making sure that the site is fast and functionally sound.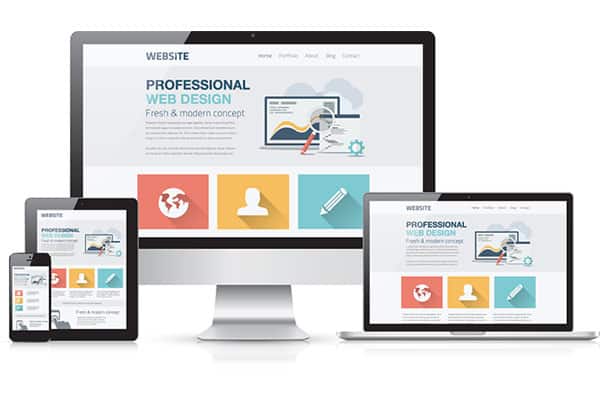 Our Website Design Process
Site Plan Workshop
We discuss goals, content, features, and other project preparation topics to move into the first phase of creating the website, copywriting.
Create Content
We collect any content you have.
We create missing content and expand upon what you have provided for SEO.
We get your approval to move forward into designing your website.
Create Design
We create the staging website and build the WordPress foundation for content and features.
We provide mockups of the home page and one interior page for revisions and then approval to build out the website for launch.
Launch
We make your new website live to the world, connect it with search engines for indexing, and more. A website is never truly finished, so after launch, we move into the ongoing support phase to help you expand it into a powerful and profitable business tool.
Attract and Collect Leads
Having a website and helpful content such as blogs, videos, and even audio gives your business the ammunition to attract attention on social media and other channels. Your website can serve as both an information collection and offer delivery tool for prospects and leads visiting your company website.
24/7 for every 365 days in a year, your website can collect leads for you to launch nurturing campaigns that keep the lead engaged with following up via multiple touchpoints. Your website is a vital part of your sales funnel.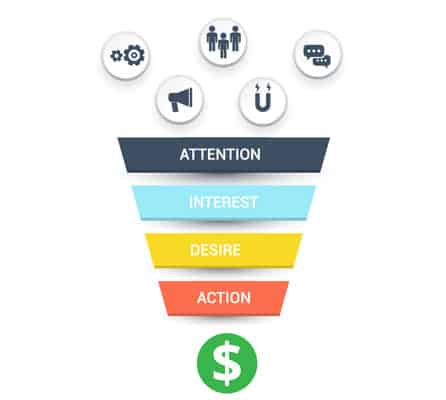 Build an Audience with Your Content Marketing Strategy
Leverage the platform you own to share beyond your offers industry news, educational content, and company updates.
A website should act as a Sherpa guiding visitors to helpful information that is share-worthy. Your website's blog can be subscribed to and lead the reader deeper into your marketing campaigns.
Creating this content will help attract more business and increase your search engine visibility.
Sell Directly from Your Website
E-commerce has surpassed brick and mortar retail as consumers preferred method of shopping. Before someone can purchase from your brand directly you must have the right technical infrastructure in place on a website. Selling directly from your website allows you to keep more margin and stay in control of the fulfillment process. However, before someone hands over their payment details that have to trust that you're a legit partner to do business with. This is where having a professional website with a great content framework and user experience will help your brand win over visitors shopping.
Provide Top-Quality Customer Service with Your Website
You want to serve your customers to the best as your company's capacity will allow. A website isn't just a tool to tell someone about your service-based organization and the products and services you offer.
A company website is also a great communications tool for announcements, frequently asked questions, knowledge bases, and can be the kickoff point for submitting support tickets.
In addition to these content features, you can add live chat to your website to support customers and to collect leads.
Find Talent and Provide Resources to Employees Through Your Website
Your website can be used to attract talent just as it can new business. Just like a sales prospect, a potential new hire will research your company to see what you are all about and to check in on the open employment opportunities you have listed. With the right forms, you can collect intake information and resumes directly through your website.
In addition to your website attracting and processing new talent, existing employees can benefit from your website's human resource information. You can create a portal for employees only where they download files and get private access to other resources.
Don't allow the challenges of maintaining a website
to get in the way of business opportunities.
Perhaps the Idea of Creating Website Content and Updating Your Website Seems Daunting
If you do not write or do graphic design for a living, keeping a website up to date as another item on your already long to-do list is probably the last thing you need.
This is not even taking into account the technical aspects of maintaining a professional website for your business.
You know it in your gut; it will end up costing you more in headache and time trying to do it yourself than it would to have Whoosh take care of it for you.
Don't feel bad, if we have a problem we cannot handle, we call someone else too.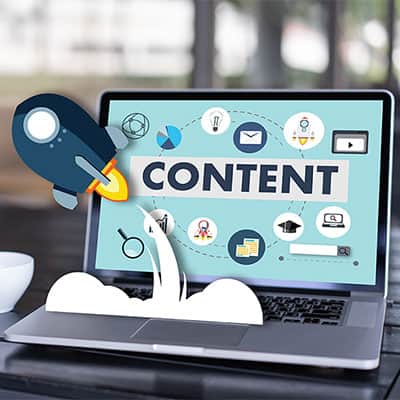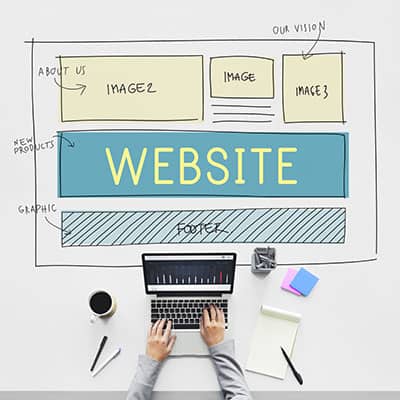 You Are Probably Concerned About Investing Resources into a New Website
Your website is the foundation of your entire marketing strategy in today's business world. It will bring in revenue for your company.
So naturally anything worth having requires both time and monetary investment.
Whoosh Agency has been building websites for nearly two decades now. We know that making terms agreeable and building a long term relationship with you is vital to both of our successes.
So your investment will be safe and you will get an ROI from the website we build and support for your business.
Are You Concerned About Website Security?
Taking security very seriously is important when you have a website that could house data of your visitors and customers alike, even temporarily. This is why it's critical to have a plan in place to keep website software and plugins up to date.
Oftentimes, updates are for security reasons alone, much like the apps on your iPhone or Android device. Knowing which foundation tools and configurations are best to keep your website secure all the way down to the web server level is vital for your customers and brand.
We take extra steps to ensure websites do not affect another website in the hosting environment. We never host email on the same server as the website in order to avoid a single point of failure within the two communication channels for your business. We also control access very tightly and enforce strict password and two-factor authentication policies to fight against Brute force and other bot related invasive tactics by hackers.
We take care of the web technology requirements so that user experience is fast and secure within your site.
Website Support & Updates
Website Care Plan (Optional)
Your website is never finished, it requires technical upkeep, content updates, hosting, and more. Do what you do best and have professionals maintain your most valuable marketing asset.
Details
After launch, $99 a month will be automatically billed on the 1st of each month and includes the following:
Managed WordPress Hosting
Free SSL Certificate
Security and Uptime Monitoring
Plugin Updates
Backups
Fastly CDN
SendGrid Email Delivery
Website Updates (Up to 1 Hour)
10% Discount on additional support time.
Ongoing Support
For websites that do not have a Website Care Plan but require support, we bill at $100 per hour in 15-minute increments.
If you have a Website Care Plan, and your requested changes go beyond the included one hour of support for updates, we bill at $90 per hour in 15-minute increments.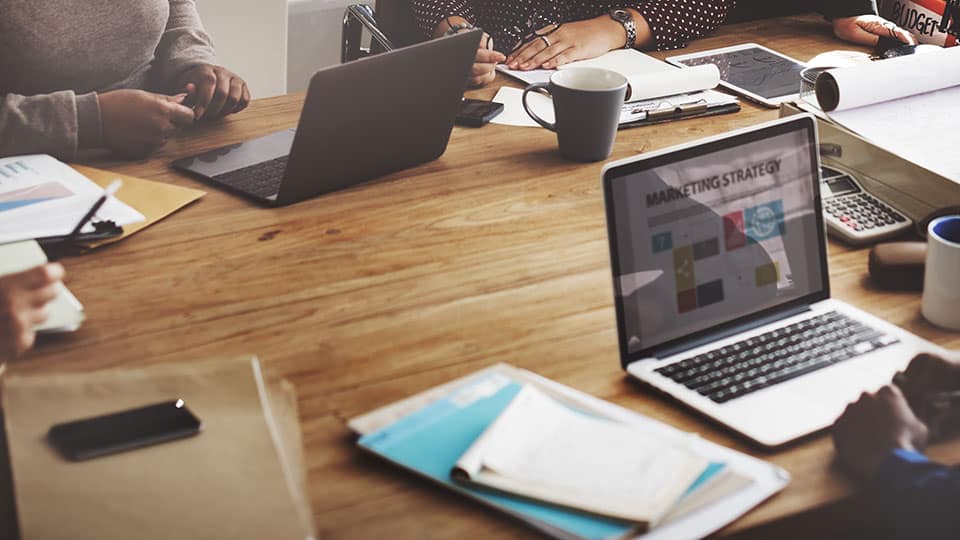 Website Design Features Available to You
Working with Whoosh Agency gives you a war chest of capabilities from two decades of website design experience.
Up to 10 Initial Pages
The initial scope of work will include 10 pages for your project. After launch, we can continue to add more pages.
Social Media Links
Convert visitors to leads by getting into your online presence on social networks.
Website Forms
Collect lead generation, onboarding, human resource, and other critical business information through your site.
Content Sliders
Need to relay an impactful visual message covering several topics when a visitor lands on your site? This is your option.
Mobile Friendly
Be everywhere with everyone in your market. We strive to make sure your website is consumable on all platforms.
Search Engine Optimization
SEO should be part of all online presence strategies. We will configure back end requirements to optimize your website. 
Licensed Graphics & Photography
We do not play around with copyright issues. We only use graphics that have been purchased via our various online resources. 
Planning & Strategy
This should be listed first right? Don't worry, we believe old Ben Franklin was right when he said: "If you fail to plan, you are planning to fail."
Galleries
From artists to interior designers, a gallery is a great way to show a collection of work or to share post-event fun.
Video Embedding
Consumers are consuming more video online than ever before. Use this feature for explainers, testimonials, and more.
Newsletter Sign Up
Nurture your leads and clients with email marketing. Make a compelling offer for more newsletter opt-ins.
Google Integrations
Track metrics with Google Analytics and let the search engine of your sitemap to crawl for updates.
Secure VPS Hosting
The foundation of your platform providing security, speed, and the uptime your brand needs to have a consistent online presence.
SSL Certificate (https:)
Modern browsers alert visitors when a website isn't secure. We will keep a valid certificate in place for visitor peace of mind.
Testimonial Sliders
Social proof such as reviews from others who have worked with you is great to share on your website, especially with headshots.
Partner/Affiliate Sliders
Help build brand equity and trust by proudly sharing who your organization is involved with.
Blog
Share your expertise and company updates on a blog to capture leads and share on social networks.
Portfolio
Make your case on why you should be hired for a prospect's next project with a professional portfolio.
Pricing Tables
Pricing information is usually the first thing a visitor looks for when searching for a solution online. Break down your offer for them.
Google G Suite Setup
Have a @yourdomain.com email address and access to online storage and Google's powerful online suite of business tools.