Website Design Company
Leverage our two decades of commercial website design experience for your business.
Apply
Your website is never finished. It is merely a series of infinite milestones. Most businesses undervalue and underutilize their website because they do not understand the capabilities it could afford them to give their prospects, customers, and even those inside the organization a better experience. We can help you transform your website into a virtual employee that informs, collects information, processes transactions, and facilitates communications. Learn more below.
If You Want Business Results, Then Start by Building Trust With Your Website
Consumers expectations are formed by their experience on other modern websites. Are they getting a familiar experience on your website?
Certain elements such as proof of the promises you have made to customers in the past and helpful answers to questions visitors have are just the tip of the iceberg of good user experience.
Would you buy from you online?
It's a simple yet powerful question that can change your perspective about how your company is positioned online.
Whoosh can help your online brand meet these common expectations and build trust online.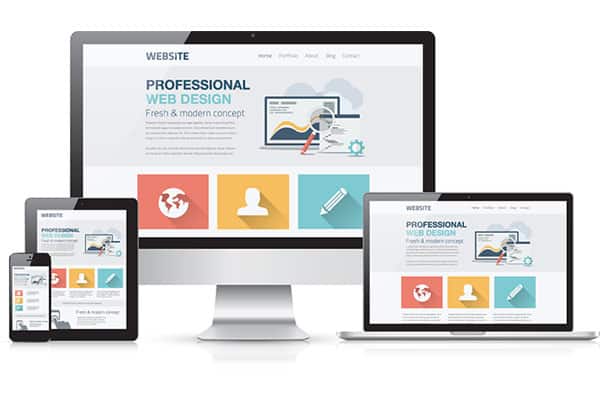 Website Design Overview
A professional mobile-friendly small business website is great for content marketing, collecting information from visitors, and inter-connectivity with marketing automation technology. Review the features below or click Apply.
Apply
Website Design Feature Available to You
Working with Whoosh Agency gives you a war chest of capabilities from two decades of website design experience.
Up to 10 Initial Pages
The initial scope of work will include 10 pages for your project. After launch, we can continue to add more pages.
Social Media Links
Convert visitors to leads by getting into your online presence on social networks.
Website Forms
Collect lead generation, onboarding, human resource, and other critical business information through your site.
Content Sliders
Need to relay an impactful visual message covering several topics when a visitor lands on your site? This is your option.
Mobile Friendly
Be everywhere with everyone in your market. We strive to make sure your website is consumable on all platforms.
Search Engine Optimization
SEO should be part of all online presence strategies. We will configure back end requirements to optimize your website. 
Licensed Graphics & Photography
We do not play around with copyright issues. We only use graphics that have been purchased via our various online resources. 
Planning & Strategy
This should be listed first right? Don't worry, we believe old Ben Franklin was right when he said: "If you fail to plan, you are planning to fail."
Galleries
From artists to interior designers, a gallery is a great way to show a collection of work or to share post-event fun.
Video Embedding
Consumers are consuming more video online than ever before. Use this feature for explainers, testimonials, and more.
Newsletter Sign Up
Nurture your leads and clients with email marketing. Make a compelling offer for more newsletter opt-ins.
Google Integrations
Track metrics with Google Analytics and let the search engine of your sitemap to crawl for updates.
Secure VPS Hosting
The foundation of your platform providing security, speed, and the uptime your brand needs to have a consistent online presence.
SSL Certificate (https:)
Modern browsers alert visitors when a website isn't secure. We will keep a valid certificate in place for visitor peace of mind.
Testimonial Sliders
Social proof such as review from others who have worked you are great to share on your website, especially with headshots.
Partner/Affilite Sliders
Help build brand equity and trust by proudly sharing who your organization is involved with.
Blog
Share your expertise and company updates on a blog to capture leads and share on social networks.
Portfolio
Make your case on why you should be hired for a prospect's next project with a professional portfolio.
Pricing Tables
Pricing information is usually the first thing a visitor looks for when searching for a solution online. Break down your offer for them.
Google G Suite Setup
Have a @yourdomain.com email address and access to online storage and Google's powerful online suite of business tools.
E-Commerce
Sell physical and digital products directly from your website using WooCommerce and payment gateways like Paypal or Stripe.
Membership Website
Are you offering coaching or an ongoing program that requires community interaction? We can help you integrate a solution.
Client Portal
Keep clients up to speed on the latest invoices or status on next actions or projects with a client portal.
Up to 10 Intial Products
Launch your online store with up to ten products ready for purchase. More can be added after launch with included ongoing support hours.
More VPS Hosting Resources
E-commerce can be more demanding on the server, so e-commerce websites are hosted on VPS servers with more memory and CPU resources to handle the load. 
Sell Online Courses
Teach the world what you know from your own learning platform. You create the content, we will help you with the techy part.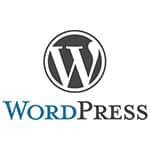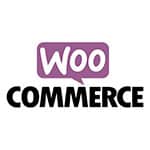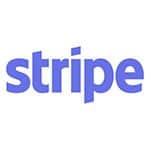 Website Design Examples
See examples of our website design work below.
Click the images to visit the live website.
Work With Whoosh
Your website can be so much more to your business goals.
Talk with Whoosh to learn more.
Hours of Operation
M-F 9 AM - 5 PM
Closed major holidays and
last week of the year.